Student Development
Career and Life Planning
Career and Life Planning
Objectives:
(1) By promoting life planning education and activities, we aim to help students plan their future and recognize their own interests, abilities, and needs in making appropriate choices for further education, vocational training, or employment.
(2) To provide our students with counseling service on further education and careers so that they can understand the multiple pathways and requirements for further education and employment in Hong Kong and other places. By enhancing our students' understanding of vocational and professional education and cultivating their pioneering and innovative spirit, we can provide them with a clearer picture of the authentic work environment.
(3) To educate our students on the correct work attitude and values.
Goals and Strategies:
(1) Students are provided with life planning education to help them better understand themselves and reflect on their career options, to develop positive values and boost self-confidence, and to plan their pathways for further studies and/or employment through class teacher periods, other learning experience (OLE) lessons, and collaboration across curriculum.
(2) Students are enabled to understand more clearly about their strengths and understand the information and prospects of different programmes and industries through large-scale lectures, form-based/class-based life planning activities, university experience camps and the training of Career Ambassadors. Sharing and reflection opportunities are arranged to help students consolidate their learning experience so that they can better plan for their future.
(3) Students are offered with work experience or internship opportunities and career sharing by alumni so that they can understand the authentic work environment and develop a positive work attitude.
Key Process of Career and Life Planning: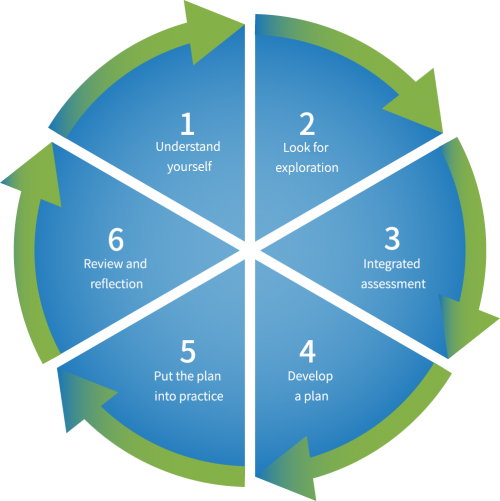 Useful Links: